And when the rain is pouring down
Hi. I sent him off today. I'm okay. I didn't cry. I'm a big girl. I'm okay. We're going to meet in January InsyAllah. We laughed and talked like normal. So I'm okay. I watched One Tree Hill and didn't feel anything either. I'm going out for Italian soon. :) I'm okay. I think I can smell him on my jacket. And I miss him already. But I'm okay.
Please remind me to top up my eenernet tomorrow. Since Ayin is leaving this Sunday, it'll be back to using the Uni internet for me. Sigh. Her room is empty now btw. Just like HC's next door.
I'm okay. Really.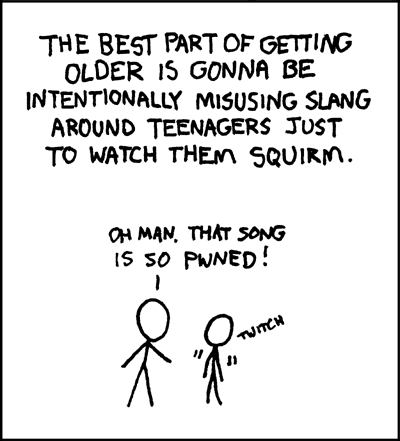 "It slowly dawns on us that our parents knew exactly what they were doing"
Yea. It extends to big sisters too. :P
Therapeutic Ramblings

A dash of Disney, a sprinkle of pop punk, lashings of sweet treats, a pinch of superheroes, bundles of laughter and a tinge of crankyness.
All wrapped up in a pretty package that resembles the Cookie Monster.
Also self proclaimed Princess of Le Cupcake Kingdom
Subscribe in a reader
Floats my Boat
People I love. Music. Sweet treats. Singing animals. Movies. Princes. Books. Fables. Hindustan Heroes.
Sinks my Ship
Rude people working in hospitality and sales. Long queues. Idiots CUTTING long queues. People who Patronise.
Wishlist
To finally figure out what I'm meant to do. To travel the world. To eat anything without gaining ungodly amounts of weight. To get my happily ever after. :)
Fellow Comrades
Arif
Asyi
Ayin
Azmir
Ba'ang
Christine
Dhirah
Dirah
Erin
Faezah
Faisal
Faiz
Hawa
Husna
Idzani
Izzati
Kristine
Liyana
May
Muhammad
Nadee
NAOMI
Neneq
Odd
Pasha
Reen
Sabrina
Shalini
Soraya
Sunny
Syaz
Tascha
Tasha
Yamud
Yani
Yaya
Zahirah
Zek
tagboard
Tweets
Archives
credits
Thank you to
* étoile
for such an awesome blogskin! :D
filante
icon:
x_themixedtape
background:
darkdegree